After five years, San Jose's Cambrian Village back on track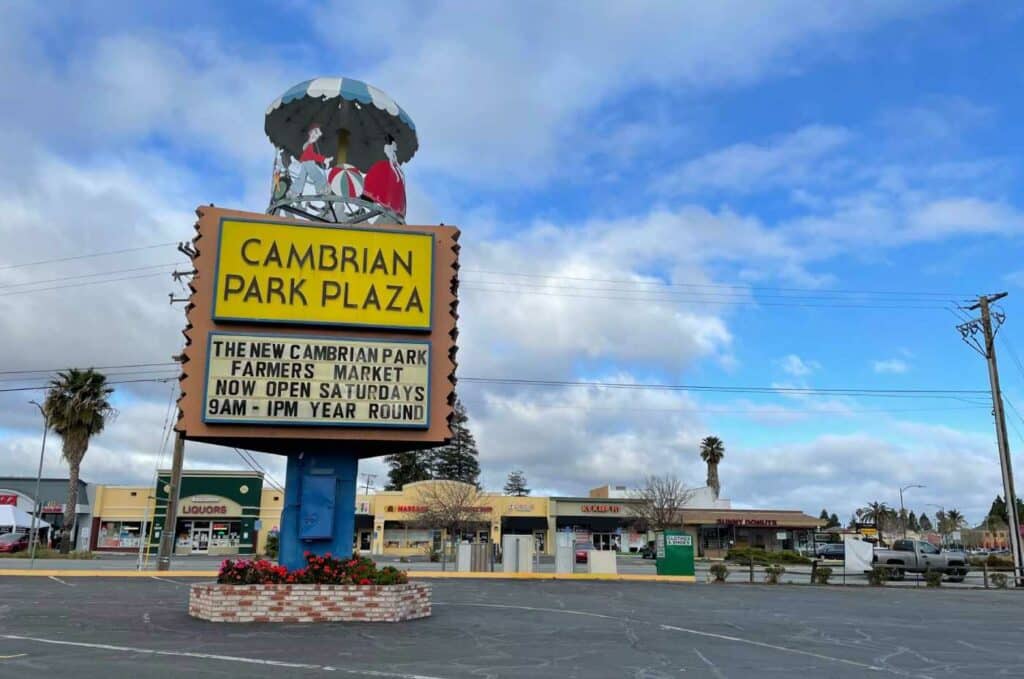 Although residents seem satisfied with the latest Cambrian Park Plaza design, questions remain.
The 1950s era Cambrian Park Plaza, located at Camden and Union avenues in San Jose, is being reimagined as Cambrian Village, an 18-acre urban village. It will include retail, restaurants, a hotel, 305 apartments, 48 single-family homes with 27 granny flats, 25 townhomes and a senior living center.
At the Draft Environmental Impact Report (EIR) Town Hall on Monday, residents asked about everything from a lack of sidewalks to traffic control and affordable housing. The meeting provided an opportunity for the public to weigh in on issues and receive answers from city staff and development representatives. The 45-day public comment period on the EIR, which identifies ways to reduce the potential impacts of the redevelopment project, started Nov. 12 and ends Jan. 3.
Residents voiced concerns about the city's ability to meet water supply needs for the complex. They learned the anticipated .2% net usage increase would fall within normal growth projections, according to a San Jose Water Company study prepared in 2018.
Another worry pertained to increased traffic from the development. Manjit Banwait, associate engineer with the city's Department of Public Works, said mitigation wasn't required for transportation, but several improvements were suggested. Possible changes include closing Wyrick Avenue to vehicles, adding traffic signals, crosswalks, extended turn lanes, improved bus stops and traffic calming measures to Camden and Union avenues.
The office of District 9 Councilmember Pam Foley conducted extensive public outreach regarding Cambrian Village. When Foley was first elected, there was concern and controversy about redeveloping the neglected shopping center. The project went through numerous design concepts and in 2019, was restarted from scratch.
Requested design goals include a bike and pedestrian-friendly project, incorporating the historic carousel sign and creating a promenade with an architectural element at the intersection of Camden and Union avenues. The overall goal is to develop a mixed-use village with retail at the ground level and residences above, complete with parks and open space.
Morley said parks and plazas make up four acres or 20% of the site, which is rare for developments in San Jose.
Residents who attended the town hall expressed positive reactions to the existing project. Joseph Gemignani is pleased with the new design and Greg Underhill said each version is better than the last.
"The current use of the land is really unacceptable and I'm very glad we're not going to let it stay that way, but instead acknowledge the need for housing," he said, adding he appreciates the inclusion of parks and open space.
Resident Ruth Callahan, who has lived in the area for more than 40 years, said she watched the shopping center decline over time. Callahan said she is glad the property is being reimagined and revitalized with increased housing and opportunities for small and regional businesses.
"It will establish this center as a destination," she said, "rather than a distressed, mostly vacant shopping center."
For More Information on this Topic Fill Out the Form Below: