Fix 'n' Flip Your Home
Are You Leaving Money
on the Table?
Most homeowners miss out on a whopping 15-20% of the value of their home.
The truth is, most people have no idea where to start. What projects are worth the investment? What's the best way to vet a contractor? How long will the renovations take? These are all common questions that make fixing up your home intimidating.
What if there was another option where someone else could handle the work and finance it for you? That's where Your Home Sold Guaranteed Realty comes in.
Fill Form Below To Learn More
About Our Fix 'n' Flip Program!
Your Home Sold is committed to protecting and respecting your privacy. By clicking Trade My Home Today, you agree that we may store and process the personal information submitted above.

Update Your Home at No Cost – We'll Sell for Above Market Value
Make more money on the sale of your home, with no added cost.
$186k
Average increase in profit
72%
of renovated homes sell faster
257%
Seller's average return on investment
HOW IT WORKS
Our Easy 4 Step Process
step 1 Call us for a free market evaluation and consultation.
step 2 We'll work with vetted experts to renovate your home and get it move-in ready. We front all the renovation costs.
step 3 All moving costs will be paid for by us.
step 4 We'll sell your home at above-market value! You don't owe a dime until you close.
Fix 'n' Flip Like a Pro, Without All the Stress
Benefit from making more money on the sale of your home without the pitfalls of DIY.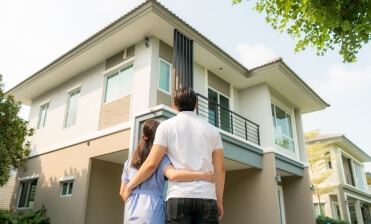 Less Risk
Your Home Sold Guaranteed Realty helps mitigate almost all the risk by guiding you on what renovations will yield the best returns. You don't have to worry about guessing and making a mistake that will eat away at your profits. You're in good hands that have your ROI in mind – plus, we pay for everything upfront for you!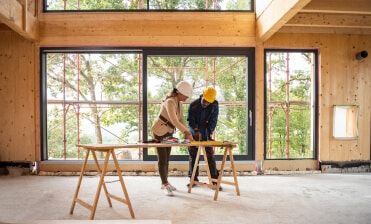 Professional Contractor Network
With our program, you'll have access to the most reputable service providers in the industry that we have built excellent relationships with. In turn, we have preferred pricing and priority to ensure you get the best service for your home renovations.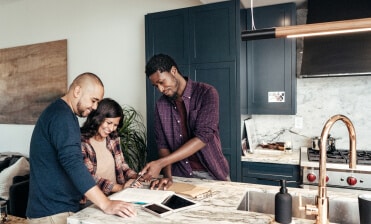 Hassle-Free
You can focus on the big picture, because we'll handle the renovations process from start to finish. Our experts manage everything from budgets to scheduling, and you can sit back and relax while your house is transformed into a beautiful updated property that is ready to sell.
See Why More Sellers Choose Your Home Sold Guaranteed!
Client Satisfaction!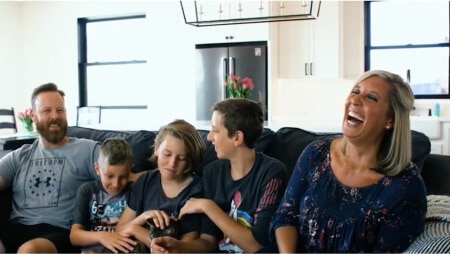 PLAY VIDEO
It allowed us to buy our dream house, probably our forever home...
The Castro Family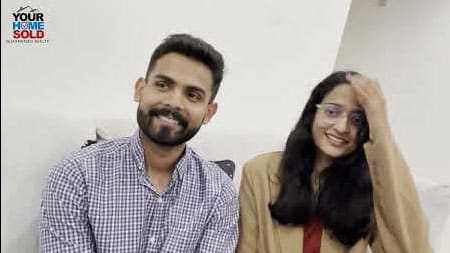 PLAY VIDEO
Right from the beginning our agent was very helpful and understood our needs.
Anurag & Monica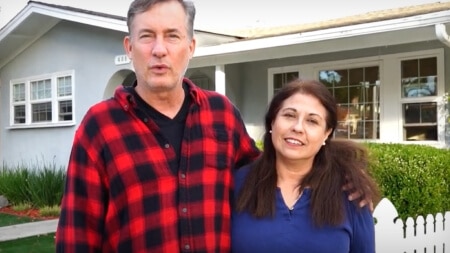 PLAY VIDEO
He's very consultative, gave us advice. Help us solve our problem and help us sold our house.
The Braun Family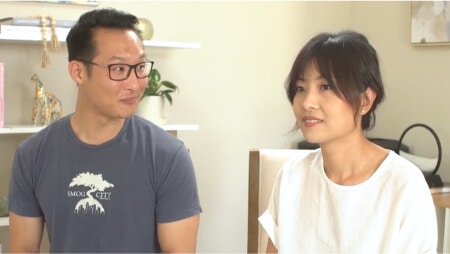 PLAY VIDEO
When the sellers looked at ours, it is the perfect situation for them because they have a guaranteed close and a quick close.
Chelsea Shang & Alden Yi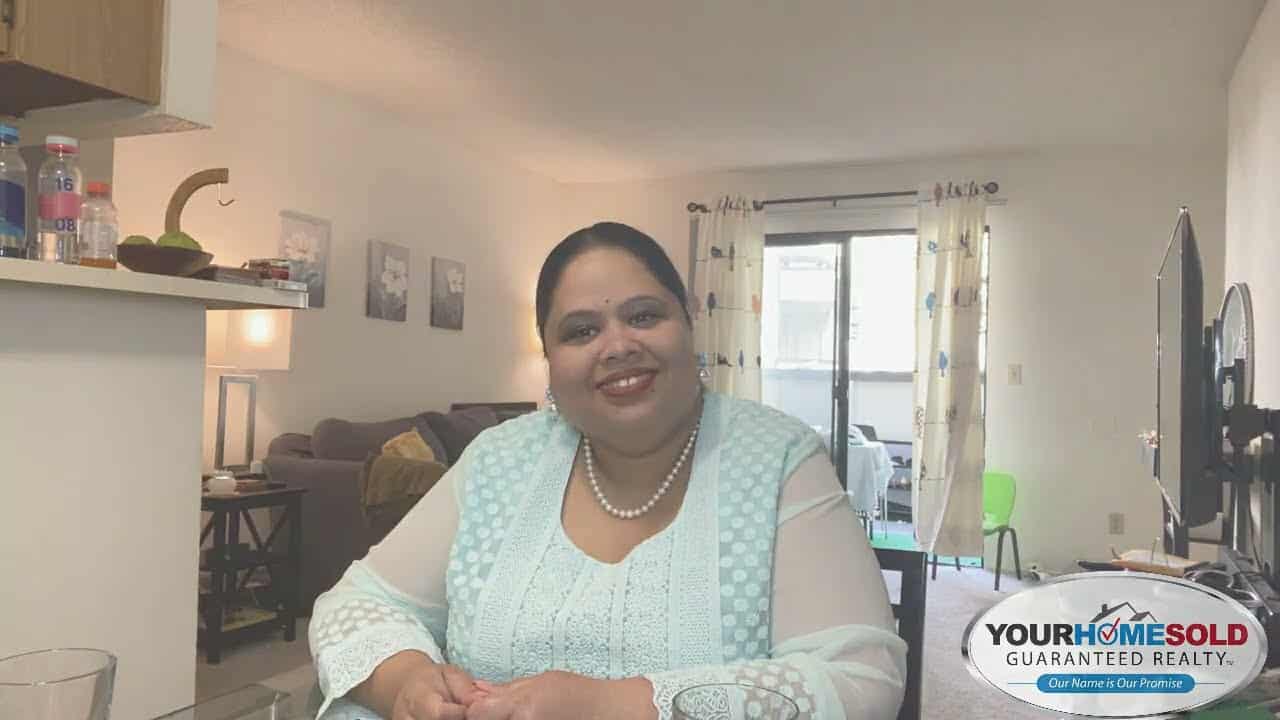 PLAY VIDEO
He understood my situation very well, he guided me and he was very patient with me and answered all of my questions.
Priti Pawar Household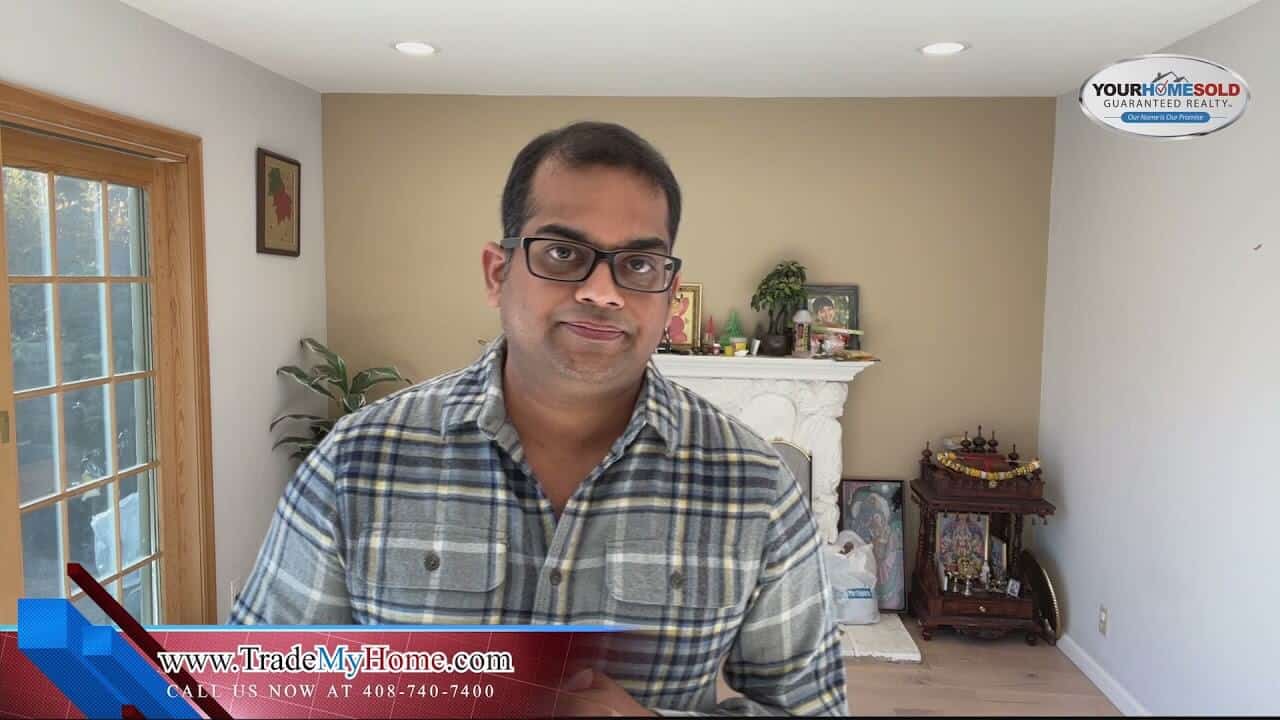 PLAY VIDEO
Sharad, fortunately, has a very competent team of assistants, network of mortgage brokers, along with the property managers.
The Aditya Family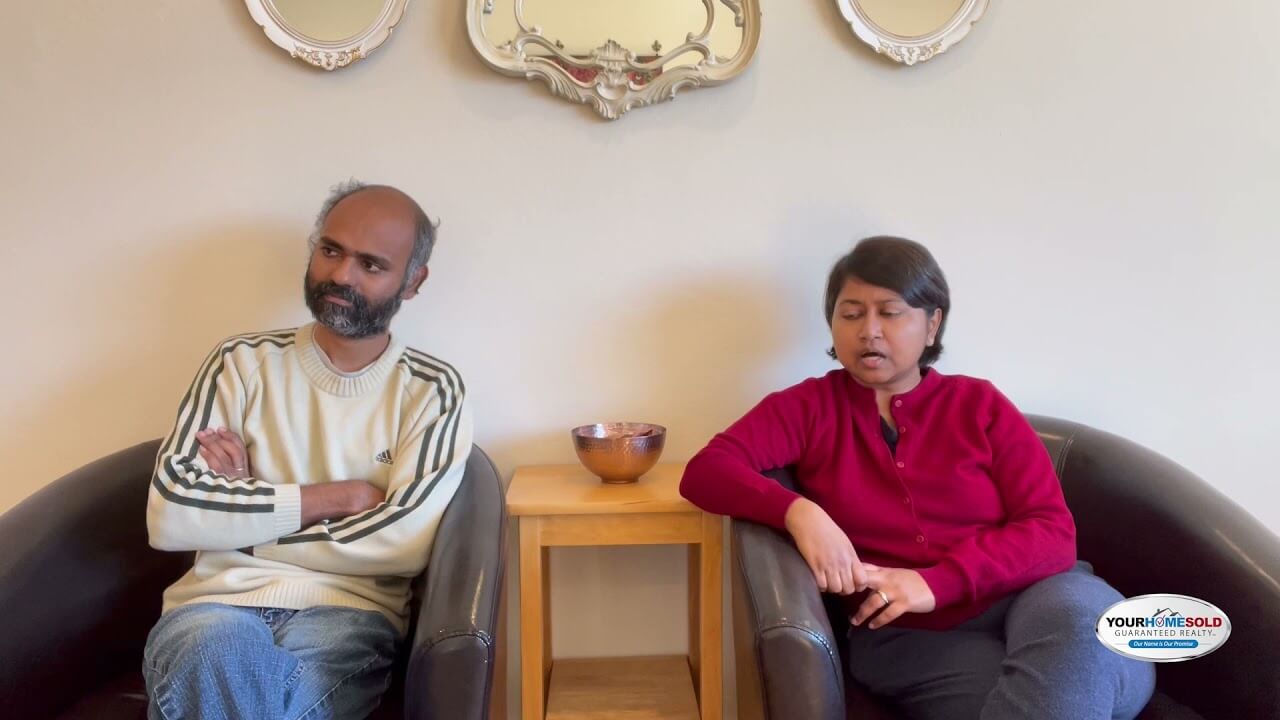 PLAY VIDEO
You guys were patient enough to hear our price point and the maximum that we can afford so that was useful.
The Shayanai Family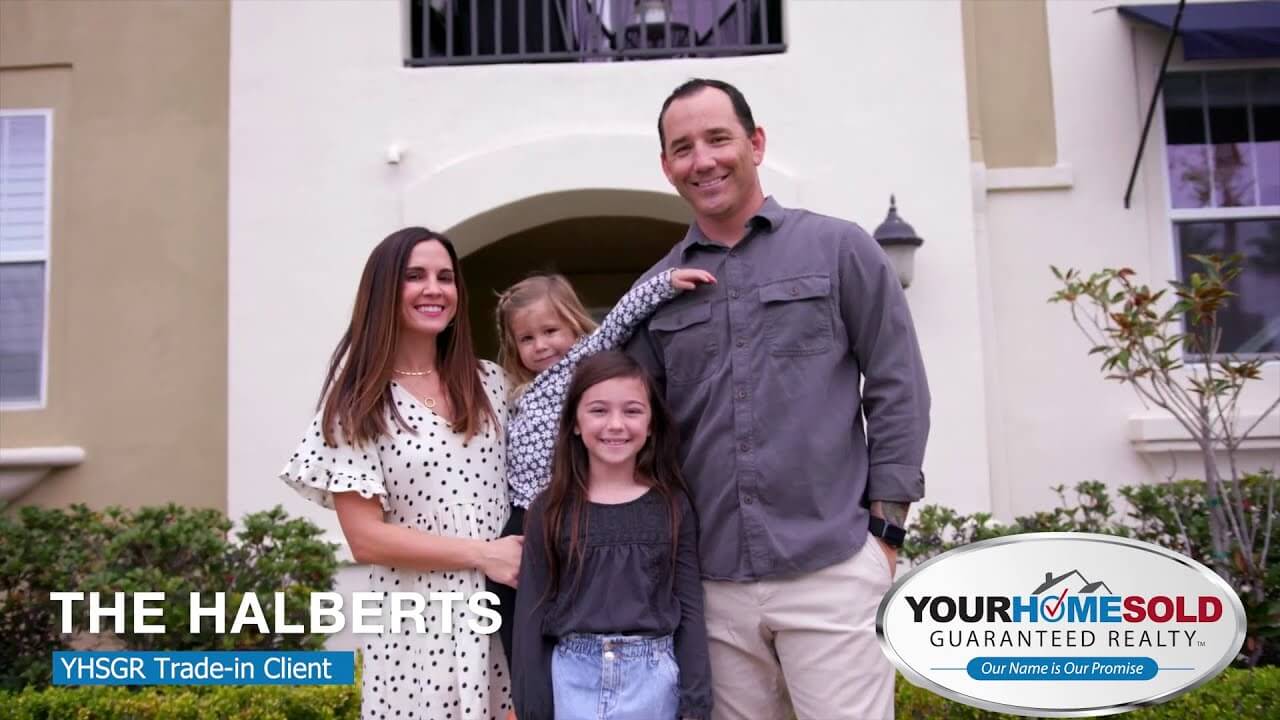 PLAY VIDEO
I think its a no-brainer, they were very attentive, they were very responsive to any questions that I had. It's transparent, open and honest
The Halbert Family
Definitely a 5! Had the best experience in working with YHSGR-Gupta Group! They have outstanding service answering all our questions before moving. They did a great Job showcasing the properties either virtually or during open houses. Excellent job in assisting us with everything! Highly recommended!
Your Home Sold Guaranteed Realty and their Trade up program paved me way to buy my dream property after they helped me to sell my old property, the way they evaluate the property in a view to get the best price for the seller actually made me believe in Mr Gupta and his team. I am happy that I gave them the right to finalize the price based on their years of experience due to which I got better price than what I expected. These are the best guys to get in touch if you are looking to sell your property.
I got my property sold in just a couple of days with Your Home Sold Guaranteed realty. This team helped me to get this accomplished and I really thank them and would like to recommend their Trade up program to my friends and family members for selling their property.
Me and my daughter decided to sell our property as I lost my husband recently. I contacted Your Home Sold Guaranteed Realty and these guys did everything possible to get us best price for our property, They were very cooperative and their experience over the years in this industry was the only reason why we got very good price for our property. I cannot thank them enough for their timely help on selling my property.
Are you looking to sell your property? Let it be a small condo or a villa I would recommend you to contact Your Home Sold Guaranteed Realty's Trade up program and his team of experts. They would sell any property in - as it is - condition but still get the best market price for your property as they did the same to my property. I am going to be their fan forever in regards to selling properties.
Hi friends – I sold my property with Your Home Sold Guaranteed Realty and was surprised with their immense market knowledge on evaluating the property they check each and every detail and mention it in their listing and I thought this is made to reduce the value for me but with their Trade Up program I got the price that was very much appropriate for my house.
This is my honest insight on Your Home Sold Guaranteed Realty these guys are very straight forward in their dealing, they would not give you sweet lies to dream and in reality would taste bitter but they would be honest in all reply to your queries. I recommend them to you if you are here looking to find the best realtor to sell your property.
I sold my house within a month through Your Home Sold Guaranteed Realty, I thought it would take very long due to pandemic and people were not working around, But thanks to the internet which had taken things online and most of the discussion happens over the net in SKYPE or ZOOM. They visited us personally only twice once for evaluating and then finally for signing up the deal. It was a wonderful experience dealing with these guys and they are driven by customer satisfaction to be precise. I would recommend them to my friends and family to sell their house or property.
My experience working real estate transactions with the Gupta Group has been absolutely transparent, professional, and thorough. I've gone through many real estate agents but this agency and Sharad are top notch. They go the extra mile in understanding my needs and this absolutely matters when they put in an offer for a buyer. Very happy to have worked with with them and highly recommend!
I bought a home during the pandemic. Sharad and his team were responsive, helpful and on top of all questions and showings that I had requested during this process. I would rate them 5/5 for an exceptional service and customer oriented focus. Thanks Sharad and team for helping me with the home buying process in a crazy market and an even crazier pandemic time.
ONLY THE BEST VALUE FOR YOUR PROPERTY- Are you looking for selling your property. let me tell you that if you would contact (Your Home Sold Guaranteed Realty) you would get the right kind of value for your property with their TRADE UP PROGRAM designed in such a way that even the first time sellers would have hassle free experience selling their property (that is what I exactly experienced with them) and I assure you once you get to deal with this company, for all your future needs you would definitely end up going back to them as you know their quality of service and speed of transaction that amazes even the very well versed people in the industry.
They helped me sell my house in 10 days. The first customer that came to view the house ended up buying it. They have serious buyers affiliated and are not wasting anyone's time. Impressed by their quick service. Would recommend them to my friends and family.
Working with YHSGR has been an awesome experience! Great service and great people! I couldn't ask for more. Thank you, YSHGR!
They know what they are doing. They have a great communication service that provides regular updates on our property. I had to sell my house, and I listed it on their website. They provided me updates for 2 weeks before it was sold. It felt good to be in the mix of things and it helped build trust between us.
It was a pleasure working with Sharad and team at the Gupta Realty group. We worked with them to renovate and rent our property in the Bay Area. They were a one-stop-shop for all of our needs, and very responsive over email, chat, phone. The quality of work was extremely good. I highly recommend them for your real estate needs.
I am shouting out loud of my throat to "Your Home Sold Guaranteed Realty" for his fantabulous work on selling my house. He was very much interested in knowing what my problems are in selling the property. His years of expertise gave me all the answers. I would again use his services for sure if needed.
I recently moved to the Bay Area, and wanted a condo for myself. I contacted several realtors but their pricing was very high. At the end I stumbled upon them, and they gave me a really good quote on a very nice condo. The deal was completed in less than a week, and I got the keys to my new condo very soon. A tough procedure became very easy, all thanks to them.
My Husband and I recently moved to this city, and wanted a place of our own. We searched different websites, but did not find the right price and the house. It was then, when we found out about them. Their website looked great, and we liked a house as the price seemed good too. We contacted them and we fixed a meeting soon. We went to view the house, and ended up buying it in 3 days. Really quick and polite service. Amazed by their hospitality.
What a great plan they have introduced for the likes of people who want to sell their house immediately and want quick cash. I used their new Trade-Up program and saw my house selling in just 3 days. Extremely satisfied by their service.
I just sold my big luxury home in 4 days all thanks to them. They also fixed me a deal that helped me get more money than what I would get from the market. Surely, one of my best decisions is to choose them and will suggest everyone try them out.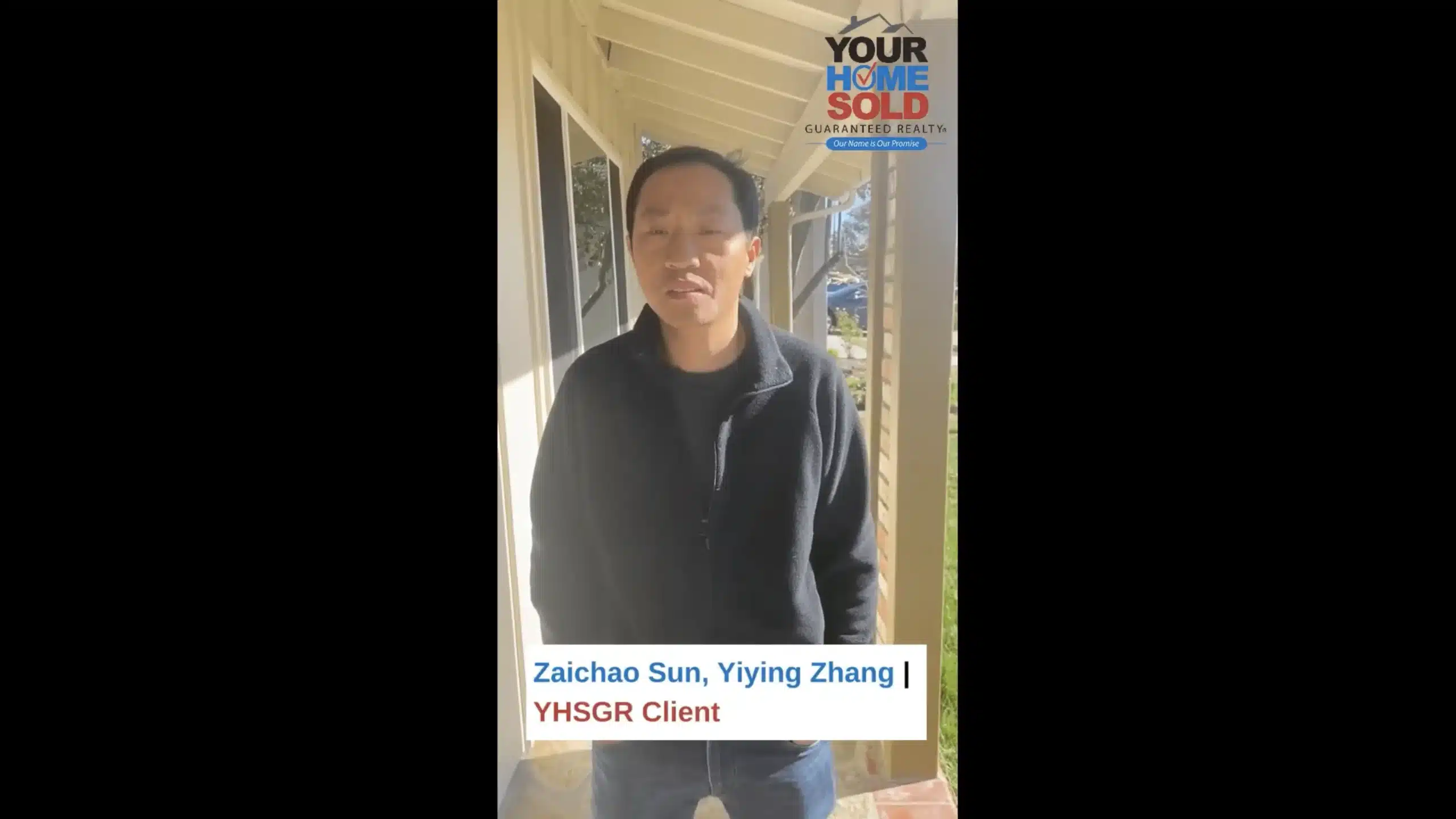 PLAY VIDEO
The service is good. The whole process was smooth.
Zaichao Sun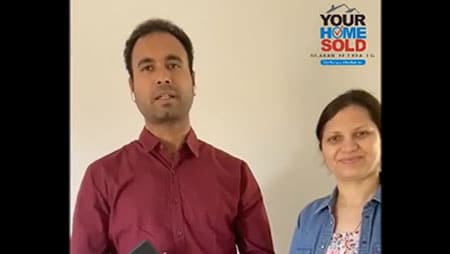 PLAY VIDEO
Moving to the US, after one year, we were able to buy a house! It was a very good experience working with your team.
Swamidayal & Sweta Srivastava
Ready to Make Top Dollar for Your Property?
Let's Talk.