Buying Your Home — 6 Things You Must Know
CHANGES IN MORTGAGE RULES
Over the past few years, mortgage regulations have changed considerably when buying a home, expanding your options more than ever. Slight alterations in your mortgage shopping approach and even minor differences in structuring your mortgage can result in savings or costs of thousands of dollars and affect the duration of your expenses. 
Making the Mo$t from Home Buying Experience | Your Home Sold Guaranteed Realty™ | TradeMyHome.com™ from Your Home Sold Guaranteed Realty on Vimeo.
OBTAIN THE CORRECT INFORMATION WHEN BUYING A HOME
Whether you're about to purchase your first home or plan to move to another, it's crucial to educate yourself on the factors involved.
Industry studies have identified 6 common errors that many homebuyers make when shopping for a mortgage, which can significantly impact the result of this strong negotiation. If addressed correctly, these issues may lead to a mortgage with lower costs over a shorter period.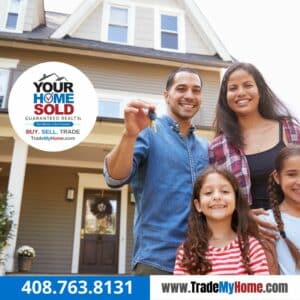 Secure a Mortgage When Buying Your Home
BUYING YOUR HOME — 6 ESSENTIAL FACTS TO KNOW BEFORE SECURING A MORTGAGE
Before allocating your hard-earned money to monthly mortgage payments, consider these 6 factors. Addressing these critical areas can help your payments work more efficiently for you.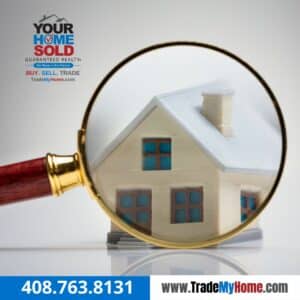 1. OBTAINING A MORTGAGE PRE-APPROVAL BEFORE HOME HUNTING IS RECOMMENDED AND POSSIBLE.
Pre-approval is simple and offers complete peace of mind during your home search. Your local lender can supply you with a written pre-approval at no cost and no obligation quickly over the phone. A written pre-approval is more than just verbal confirmation from your lender; it is a certificate that guarantees a mortgage up to a specified amount once you find your desired home.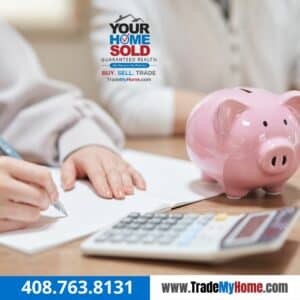 2. DETERMINE A COMFORTABLE MONTHLY PAYMENT AMOUNT BEFORE BUYING YOUR HOME
When discussing mortgage pre-approval with your lender, determine your qualification level and also self-assess the monthly payment amount you're comfortable committing to. Your pre-approval amount may be higher (or lower) than you would like to pay monthly. Collaborate with your lender to determine the appropriate monthly amount and the corresponding home value based on current rates, ensuring you save time viewing homes outside your budget.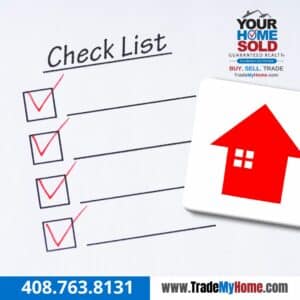 3. CONSIDER YOUR LONG-TERM GOALS AND ANTICIPATED SITUATION TO CHOOSE THE MOST SUITABLE MORTGAGE.
Ask yourself several key questions before committing to a particular mortgage type. How long do you plan to own the property? What direction are interest rates heading, and at what pace? Are there any expected changes in your income that could affect your mortgage affordability? The answers to these and other questions will help you identify the most suitable mortgage for your needs.
4. BE AWARE OF AVAILABLE PREPAYMENT PRIVILEGES AND PAYMENT FREQUENCY OPTIONS.
More frequent payments (e.g., weekly or biweekly) can substantially reduce the length of your mortgage. Structuring payments to occur more frequently will significantly decrease the interest charged over the term. Similarly, authorized prepayment of a certain percentage of your mortgage or an increase in your monthly payment can dramatically affect the years required to repay and may considerably shorten your payment term. Both payment options can save you thousands of dollars in interest and years on your mortgage. However, not all mortgages include these prepayment privileges, so ensure you ask the right questions.
5. INQUIRE IF YOUR MORTGAGE IS PORTABLE AND/OR ASSUMABLE.
A portable mortgage, when available, allows you to transfer it to your next home purchase without incurring discharge penalties. If upgrading to a significantly more expensive home, you will only need to undergo the entire mortgage process again. An assumable mortgage can be taken over by the buyer of your home when you move. This can be an effective negotiation tool, making it easier and more appealing for a prospective buyer to purchase your home while saving you from discharge penalties.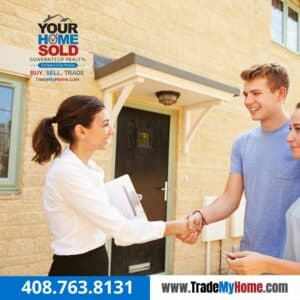 6. CONSIDER WORKING WITH A MORTGAGE SPECIALIST.
Think about exclusively dealing with a professional who focuses on mortgages. Utilizing their services can result in substantial differences in the cost and efficiency of the mortgage you secure. For instance, they can expedite the process, avoiding expensive delays. Generally, inquiring about their services comes at no cost or obligation.
Resource Recommendations:
For More Information on this Topic Fill Out the Form Below: