Navigating the World of Escrow and Title Insurance: Insights from Kathy and Melissa
What is Escrow and Title Insurance:
In the realm of real estate transactions, the term 'escrow' often emerges as a safeguarding mechanism for both buyers and sellers. At its core, escrow is a neutral third-party arrangement where specific assets or funds are held until predetermined conditions are met. For instance, when purchasing a home, a buyer might deposit the payment into an escrow account. This ensures that the seller only receives the payment once all contractual obligations, like property inspections or necessary repairs, are fulfilled. By doing so, escrow provides a layer of protection, ensuring that both parties uphold their end of the bargain.
Diving deeper into the real estate process, title insurance stands as a pivotal component, though it's often shrouded in mystery for many. Essentially, title insurance is a policy that protects property buyers and mortgage lenders against potential disputes over property ownership. Such disputes can arise from a myriad of issues, ranging from unpaid liens to clerical errors in public records. Given that industry sources suggest title problems appear in up to 25% of residential real estate transactions, title insurance becomes indispensable. It ensures that buyers aren't financially burdened by unforeseen claims on the property after the purchase.
America's Title Insurance Awareness Gap:
Only 48% of Americans are aware of title insurance, often unaware of its role in protecting property rights.

43% of low-income homeowners are aware of title insurance, compared to 61% of high-income homeowners.

Nearly 25% of home transactions face title issues, from unpaid liens to recording errors.
* Data cited from internet sources and may not be 100% updated

About the Guests:
Melissa Palafox-Ofiana is the Branch Manager and Escrow Officer of Chicago Title, Cupertino. Everyday Melissa consciously decides to be an invaluable resource for her clients, serving as their primary point of contact—her deep understanding of the escrow process and meticulous attention to detail ensures successful escrow closures. With over two decades at Chicago Title Cupertino, Melissa has played a significant role in making it the top-performing branch in the county. Many recognize her for her remarkable photographic memory, and her commitment to tasks is genuinely exceptional. Before diving into the title and escrow industry, Melissa spent several years in a Real Estate Office.
Kathy Gamch is the AVP-Sales and Marketing of Chicago Title Cupertino and she is approaching her 32nd year at Chicago Title. Her long-standing commitment and loyalty are a testament to her character, work ethic, and the esteemed company she represents. She works diligently daily, aiming to excel by keeping abreast of industry developments and understanding her clients needs. Her adaptability and growth mindset have enabled her to prosper regardless of market conditions. Outside of her professional life, she cherishes moments with her spouse, children, grandchildren, and extended family. She is also passionate about hiking, volunteering, and supporting causes close to their heart. 
In this Episode:
In this episode, Melissa and Kathy discuss their vast knowledge from over 20 years in the title and escrow sector, particularly at Chicago Title. They highlight the critical role of title insurance in safeguarding buyers and sellers from potential post-transfer property complications. 
We also discuss how insurance guarantees properties are clear of any obstacles and shields against threats like fraud, forgery, and specific liens, how the escrow phase deals with paperwork and confirms all contract conditions are fulfilled, and how a title search is essential as it offers a detailed view of the property's past, helping buyers know their purchase in-depth. And we delve into the importance of grasping Homeowners Association (HOA) papers and the possible hurdles with lien releases and resolving title problems. 
Plus, they confirm the lender's approval is vital for those purchasing a short sale or a foreclosed property, and how Chicago Title distinguishes itself with its national reach, robust financial stability, and unwavering dedication to client safety.
"Title insurance protects the buyer and the seller to ensure the property is free and clear when it transfers." – Kathy Gamch
You can Subscribe to the Podcast on Apple Podcasts or wherever you listen to Podcasts. And you can watch each episode, and Subscribe to the Podcast on our YouTube channel.
"Title insurance covers so many risks, I mean, too many risks to list. But to name a few, fraud, forgery, heirs, building permit violations, and mechanics liens." – Kathy Gamch
Show Notes:
Melissa's Escrow Expertise: In 2000, Melissa embarked on her escrow journey in Cupertino. With 22 years at Chicago Title, she now leads the Cupertino branch.

Kathy's Real Estate Evolution: Cathy's 32-year tenure with Chicago Title began as a receptionist. She's navigated diverse market shifts and scaled her career.

The Escrow Process: This involves preparing paperwork based on the contract between a seller and buyer. It ensures the buyer gets a title free from any existing liens from the seller.

Why Title Insurance matters: This is a safeguard against unexpected challenges like fraud or forgery. Pay once and stay protected throughout property ownership.

Unpacking Title Search: Get a comprehensive property record, know what you're buying, and spot potential property claims.

Protection Offered by Title Insurance: From forgery to disputes over easements, title insurance has you covered.

Selecting the Ideal Policy: While the ALTA homeowner policy is standard, tailor your choice based on property and buyer specifics.

International Escrow Closures: Even if you're overseas, close your escrow. Just sync with U.S. diplomatic offices for document notarization.

Addressing Title Complications: It's crucial for sellers to present all loan data and clear any liens, ensure transparency on old loans, and credit specifics.

Navigating Short Sales & Foreclosures: Buyers always need to confirm lender approval and finalize sale terms.
"Title insurance is a fantastic value because you pay for it when you purchase the property… and it stays with the property for the life of your property." – Kathy Gamch
Links Mentioned:
Connect with Kathy & Melissa:
This Podcast is Sponsored by: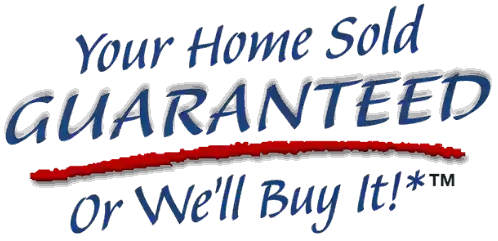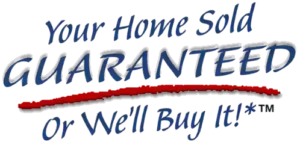 Watch or Listen to all Episodes
on any Podcast Platform:
For More Information on this Topic Fill Out the Form Below: