Moving Tips: How to Safeguard Your Valuables
What is House Moving Safety:
House moving safety involves relocating from one residence to another. This transition means shifting belongings, furniture, and other items. First, you pack everything. Next, you take apart the furniture. After that, you load items onto trucks and transport them to your new home. Once there, you unload and unpack everything, and then you reassemble the furniture. Many individuals hire professional movers to ensure safety. These professionals bring their expertise to the table, significantly reducing risks of damage and injury. Moreover, hiring experts can often be more cost-effective than a DIY approach, helping to avoid unexpected expenses.
Handling Items & House Moving Safety Problems:
Moving Injury:

1 in 3 Americans move yearly, resulting in over 100,000 individuals suffering injuries annually.

Child and Pet Vulnerabilities:

Pets & children represent over 25% of all moving-related injuries.

DIY Moving Pitfalls:

40% of homeowners who move their belongings without professional assistance report damage to their items.
About Steven Mandac:
Steven Mandac serves as the CEO of Clutch Moving Company located in Daly City, California. This company prides itself on delivering top-notch services, guaranteeing a seamless move. No matter your relocation requirements, they have you covered. With Steven leading the company for over six years, his commitment to quality service shines brightly. His strong educational background in business amplifies his leadership in the moving arena, and he stands out due to his unwavering dedication to excellence and a wealth of experience in the moving and logistics domain. This makes Steven an invaluable asset not only to Clutch Moving Company but also to the wider business ecosystem. His studies in business administration and management further fuel his innovative approaches within the industry.
In this Episode:
In this episode, we explore the realm of professional moving alongside Steven Mandac of Clutch Moving Company. Established in 2017, Clutch Moving Company puts a premium on individual care and tailored services. Steven offers deep insights on the nuances of handling high-value items, the layers of insurance, the pivotal role of safety during moves, and after joining Clutch Moving Company in 2019, he catalyzed its growth. Plus he emphasizes the advantages of choosing local movers and the personalized touch they bring.
Additionally, it sheds light on how they manage valuable items, the breadth of their insurance coverage, and the criticality of ensuring safety, especially in homes bustling with kids and pets. So, plug in and uncover the world of moving with Clutch Moving Company's unparalleled services. This episode is a must-listen for anyone on the move or anyone keen to understand the moving industry's back-end intricacies.
"Dealing with a smaller local company is like a family feeling, taking better care of your belongings." – Steven Mandac
You can Subscribe to the Podcast on Apple Podcasts or wherever you listen to Podcasts. And you can watch each episode, and Subscribe to the Podcast on our YouTube channel.
"We always like to put much more TLC into every move we make." – Steven Mandac
Show Notes:
Clutch Moving Company Inception: Founded in 2017, with its roots traced back to the founder's background in tax franchising and an initial investment in the business.

Local vs. National Movers: The benefits of choosing local movers over national chains, emphasizing the personalized, family-like approach that local movers can provide.

Handling High-Value Items: The specialized care and techniques movers use to handle high-value, fragile items, including reinforced boxes and crating services.

Adapting for Families and Children: A story of accommodating a family's unique needs during a move, underlining the flexibility and client-centric approach of Clutch Moving. 

Safety Concerns with Kids: Moving safety tips for families with children, emphasizing the importance of keeping kids out of harm's way during the move. 

Pet Considerations: How making arrangements for pets during the move ensures their safety and comfort.

Estimating Move Costs: The two common methods of charging for moves and which is more cost-effective; Hourly rates for local moves, and flat rates for long-distance moves.

Average Move Duration: The average duration of moves in Silicon Valley is revealed, considering factors like home size and complexity.

Benefits of Hiring Professionals: Reasons to hire professional movers, such as avoiding injuries, protecting valuable belongings, and expertly handling disassembly and reassembly of items.

Factors Affecting Moving Costs: Influence moving costs in Silicon Valley, including logistics, quantity of belongings, and the complexity of the move.
"Insurance companies can sometimes drag their feet, but our company gets it done within a week." – Steven Mandac
This Podcast is Sponsored by: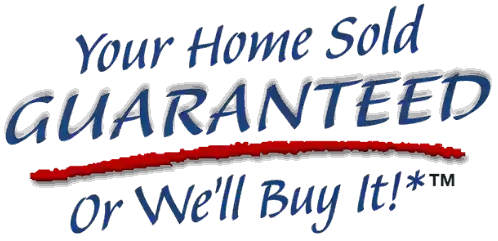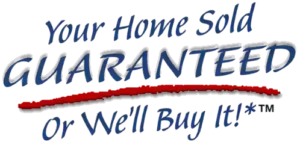 Watch or Listen to all Episodes
on any Podcast Platform:
For More Information on this Topic Fill Out the Form Below: