Single-Story Dream Home in Paseo Padre
4953 Paseo Padre Pkwy, Fremont, CA 94555
$1,275,000 For Sale or Trade!
3 Beds 2 Baths | 1,312 sqft
Step into this beautiful Paseo Padre home, certified pre-owned Fremont homes, and brought to you by Your Home Sold Guaranteed Realty. This unique property is crafted just for you, offering an unmatched living experience. As you approach, vibrant red roses adorn the front and side yard, beckoning you in. The well-kept yard provides a safe, private haven, perfect for families.
Upon entry, you'll marvel at the high ceilings, exuding a sense of space and grandeur. Your dream kitchen awaits, spacious and open, ready for culinary adventures. And as a fantastic surprise, we're including the fridge with the house, making your move even more convenient! You'll love the friendly ambiance of the bedrooms and the recently updated bathrooms with modern sinks and ample closets. Over 40 LED lights throughout illuminate the home, creating a bright, uplifting atmosphere.
The garage is a treasure, offering extra storage to keep your home organized. Nestled on a quiet back street, this property provides exceptional privacy. One of the best aspects of this home is its proximity to renowned Great Schools, so your children's education is covered. Nearby parks and trails invite you to relax and unwind, guaranteeing your kids will love living here.
Rest easy knowing this house is in excellent condition, ready for your seamless move. To make things even better, we're including the washer and dryer. We're happy to conduct a home inspection for your peace of mind, ensuring this home meets all your dreams.
Seize this incredible opportunity to make this house your home. Contact us today, schedule a viewing, and take the first step towards your new life in our Certified Pre-Owned Fremont Homes. We're excited to welcome you to your new home!
Buy This Home and We'll Buy Yours
Move Up To Any One Of Our Listings and We'll Buy Your Home For Cash!!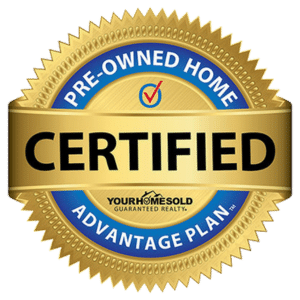 🏆Your Home Sold Guaranteed or We'll Buy it!*
To Discuss The Purchase of This Home Call (408) 740-7400 or fill out the form below and start your Packing!
DRE#02031749
For More Information on this Topic Fill Out the Form Below: