Preventing Children From Sexual Abuse with 'Kids Again Foundation'
'Kids Again Foundation' – Silicon Valley's Outreach for Assistance:
Kids Again Foundation is a nonprofit initiative bringing hope and healing to children traumatized by sexual abuse. We accomplish this by sponsoring their participation in youth sports leagues, music classes, art, and other fun and engaging activities.
America's Child Sexual Abuse Problem:
About 400,000 babies born every year (10% of all babies born) will become victims of sexual abuse before they turn 18
1 in 5 girls and 1 in 6 boys is a victim of child sexual abuse
During a one-year period in the U.S., 16% of youth ages 14 to 17 had been sexually victimized
The financial cost of child abuse and neglect in the United States is estimated at $585 billion
* Data cited from internet sources and may not be 100% updated
Kids Again Foundation Mission:
Kids Again Foundation's mission is to prevent child sexual abuse and empower children through education and the cultivation of positive self-esteem. She aims to equip children with the knowledge and skills to confidently navigate life's challenges, fostering their growth into resilient and strong adults.
About the Guest:
Krystaelynne Sanders was born amidst the idyllic landscapes of Sonoma County, California. She received a triple degree from California State University, East Bay, and then further honed her intellect at Binghamton University, New York, gaining a Master's in Political Science. A heart-wrenching revelation about child abuse within her family spiraled her into depression, pushing her to take a professional hiatus. But adversity breeds champions, and harnessing her pain, she established the 'Kids Again Foundation' in May 2021, offering respite to sexually traumatized children through holistic activities. Her debut book, "Where Hands Go: An Introduction to Safe and Unsafe Touch," embodies her commitment to combating child sexual abuse and fostering crucial conversations between kids and guardians.
In this Episode:
Tune in as we spotlight the founder of the Kids Again Foundation, revealing her heartfelt journey from personal trauma to championing child safety. Discover alarming child sexual abuse statistics and learn how her impactful books, like 'Where Hands Go: Body Safety Rules,' empower children with knowledge about body autonomy and consent. We also dive deep into preventative solutions, the challenges advocate face, and the essential resources the foundation offers for healing and prevention. Don't miss this enlightening discussion on a topic that touches hundreds of thousands yearly!
"Our mission is to help children who are victims of sexual abuse become kids again." – Krystaelynne Sanders
You can Subscribe to the Podcast on Apple Podcasts or wherever you listen to Podcasts.And you can watch each episode, and Subscribe to the Podcast on our YouTube channel.
"It's impactful to know a child learns that their body belongs to them, and they have the power to say yes or no to touches." – Krystaelynne Sanders
Show Notes:
The origin of Kids Again Foundation – Founded in 2021 to help child victims of sexual abuse find normalcy after trauma

What are the signs of child sexual abuse

The scale of child sexual abuse – Alarming statistics highlight that nearly 500,000 children are victims each year before they turn 18, and one in four girls and one in six boys are affected

How Krystaelynne's children's books serve as an educational tool, teaching body safety, consent, and autonomy

The importance of collaborating with schools, community organizations, and public health offices to share resources

A touching story of a child memorizing one of the foundation's books, "Where Hands Go: An Introduction to Safe and Unsafe Touch"

Kids Again Foundation vision – Expansion of the foundation's reach to nationwide communities, aiming to serve children worldwide

What are the challenges the organization faces – Educating individuals of the widespread nature of child abuse and encouraging open conversations on this sensitive topic

 Kids Again Foundation commitment – To ensure no child or family faces the trauma of sexual abuse like her family did

Programs offered by Kids Again Foundation – 

Sponsorship Program: Funding for children's extracurricular activities like art classes and community sports

Comfort Program: Donating comfort items to children undergoing trauma interviews
"Child sexual abuse is 100% preventable, and it's through education and community resources." – Krystaelynne Sanders
Links Mentioned:
Krystaelynne Sanders books:

Connect with Krystaelynne Sanders:
Facebook | Instagram | LinkedIn | Krystaelynne Sanders Diggs
If you are a victim of child sexual abuse, Contact 'Kids Again Foundation' :
Address:

3558 Round Barn Blvd Ste 200 Santa Rosa, California, 95403
Website: kidsagain.org

Email:

info@kidsagainfoundation.com
This Podcast is Sponsored by: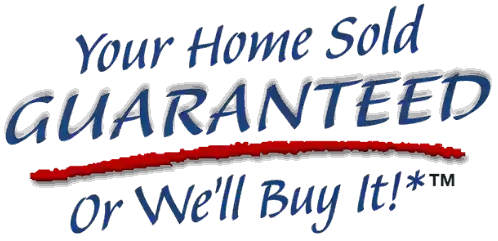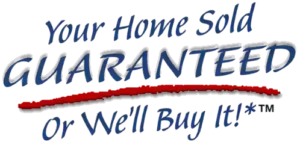 Watch or Listen to all Episodes
on any Podcast Platform:
For More Information on this Topic Fill Out the Form Below: