Waste Management: Taking Action for a Cleaner Silicon Valley
In This Episode:
In the heart of innovation, Silicon Valley faces an unprecedented challenge – a Trash Crisis escalating at an alarming rate. Overflowing landfills are nearing their brim, with over 20 million tons of waste generated annually, pushing facilities to over 85% of their capacity As the fight against waste continues, the region grapples with a single-use plastic epidemic, producing a staggering 1.5 million tons of these environmental hazards each year. But hope is not lost. Together, we can turn the tide. With a current recycling rate of just 40%, there's immense room for improvement and innovation. It's time for change, Silicon Valley. Let's rethink, reduce, and recycle for a sustainable future.
Waste Management Problem of Silicon Valley
:
Overflowing Landfills:

Landfills in the region are at over 85% capacity. Over 20 million tons of waste is generated every year

Single-Use Plastic Crisis:

Silicon Valley produces approximately 1.5 million tons of single-use plastics yearly

Inefficient Recycling Rates

: The recycling rate in Silicon Valley is a mere 40%
About Justin Imamura:
From performing at Coachella to launching "The Trash Punx," Justin Imamura, this punk rock Eagle Scout has wildlife. Believe it or not, he started his working career as a costumed character in a local theme park. You'll have to ask him personally what characters he performed as! Drumming is also one of his passions, and he continues performing across the Country when he's not running The Trash Punx. He serves as a Cubmaster for a local Cub Scout Pack during his time off. In 2017, he started his non-profit, "The Trash Punx," which goes around the Bay Area to educate kids and adults on how to recycle correctly, hosts trash cleanup events, and has now expanded to Kenya as of 2023 to clean a community impacted by trash. Imamura is an open book that loves connecting, learning, listening, and empowering others to do great things for the community and environment!
Show Notes:
Delve into the inspiring story of Trash Punx, an organization with a mission to clean up our environment, one piece of trash at a time

Connecting with Like-Minded Organizations: The journey of Trash Punx started with research and collaboration with organizations such as South Bay and Keep Coyote Creek Beautiful

A Weekend Cleanup Project: Trash Punx' humble beginnings involved organizing monthly weekend cleanup events in under-resourced communities in San Jose

Growth Over Six Years: What began as a small idea for a weekend cleanup has significantly expanded in just six years, making a substantial impact on environmental conservation

Global Expansion: Trash Punx recently expanded its reach to Iwasanero, Kenya, marking the launch of their global program

Local Solutions for Local Problems: In Kenya, they realized that the community needed education on how to use the trash cans properly. This led to the creation of a new trash can stencil with clear instructions

Educating the Community: Trash Punx's mission extends to educating the community about proper recycling and waste management practices. They want to empower people to take action

Involving Young Conservationists: Nima, a young volunteer from San Jose, made a significant impact by raising funds for Trash Punx by selling duck eggs. His contribution made a substantial difference in Kenya

Multiple Programs for Environmental Conservation: Trash Punx runs several programs, including trash cleanup events, electronic waste recycling drives, and educational presentations to promote proper recycling

Volunteers Are the Heart of Trash Punx: Volunteers are the backbone of Trash Punx. Everyone involved, including board members, is a volunteer. 

Overcoming Language Barriers: During their Kenya expansion, Trash Punx encountered a unique challenge related to language barriers

Trash Punx: Not a Band, But a Movement: Despite the name "Trash Punx," Trash Punx is not a musical band. The name reflects the organization's energetic, DIY, and unconventional approach to solving environmental issues
Please tell us about the history of your organization, who do you serve, and how did it all begin?

Yes, so first, we serve the environment; that is who we serve, and it started out in 2017. And it really came alive, if you will, just with my daily drive to San Jose. So I was born and raised in San Jose, California. And on my daily commute to downtown San Jose, I started seeing the city that I was born and raised in kind of deteriorate slowly. And just seeing a lot of illegal dumping and trash on the sides of the freeways in our parks. And I wanted to do something about it. So, I did a ton of research. and found out that the city just doesn't have enough resources to combat all the illegal dumping and all the trash that has been accumulating throughout the entire Bay Area and specifically Santa Clara County. And so, upon my research, I checked out to see if there were any other organizations out there that were doing like-minded things. And so I met with a couple of organizations, and two other nonprofits, one called South Bay and another called Keep Coyote Creek Beautiful. And they actually mentored me for a couple of months just to kind of give me like the ins and outs of how to run a nonprofit, but even beyond that, just how to do a basic event. And so, after kind of doing some research and frigging it out, I felt called to start this organization. And really, what it was at first was just a weekend cleanup. once a month, going to an under-resourced community in San Jose and blessing the community by cleaning up trash with some friends, a group of 10 people on the weekends, in the mornings, just having fun together, building community. And that's really how Trash Punks started out in San Jose, just one small idea, and now it's expanded pretty significantly within the past six years. That's interesting.
And why are you personally passionate about the work that you do?

Yes, I am super passionate about my work because I love our environment, and I feel strongly that our environment needs a voice. And I felt called to be that voice to Mother Earth, who is hurting, who's hurting through all the dumping and all the trash and all the pollution that's happening. And so I wanted to create a fun and easy way for people to go around and clean up trash of all ages, too. So, from kids that are two years old, all we have to retirees that are in their 90s coming out to our events to beautify our environment, one piece of trash at a time. Very interesting. And share a story where your organization has made a difference in someone's life. Ooh, yes. So there are a lot of stories, but one particular story that comes to mind is very recent. We just recently expanded from Santa Clara County all the way to Iwasanero, Kenya. And so we decided this year to start a global program. It actually happened in 2022. I was at a house get-together during the holidays with one of my excellent friends and board members, Vanessa. And she always has a party around the holidays. And for that particular party, I met a gentleman named Sabore Ole Ole Ole, who is from Iwasanero, Kenya, and he runs a nonprofit with the executive director called Sabore's Well. And I met him at that party. He and I were hanging out talking, and he told me that his community has a ton of trash and that they just don't know what to do with it because the government is not coming in to help clean it up. And that is in Kenya. That's in Kenya. Yeah. And that's. The community is suffering. The waters are nasty, and the wildlife out there is getting affected by all this trash that is in the area. And I was like, that's funny. We do that here in San Jose. And so when I met with them, we were looking for a global partner to partner with. One of our mission, vision, and values as an organization is funneling means of fiscally. you know, giving them a grant to help global innovators who are doing amazing things for our environment. We had a particular innovator at the time, but nothing was happening. We're emailing them and trying to contact them. Nothing was happening. And so when I met Sabore, just a light kicked on. I said, you know what? This is our innovator. This is exactly who we will bless in the community that we will help. And so that night, I immediately called our vice president, and I said, yo, we need to talk because I think we found our global innovator. And so I met with our board and talked about Sabore and Sabore and, like, let's hook him up. And so we immediately, like within the next week, talked with Sabore, sat down, met with them while he was still here in the United States and talked it over and was like, yeah, we're going to help you guys out. We're going to cede you guys some money. Bless your community. But then, on top of that, I promised that I would come to Kenya and help them start their cleanup and their program around the community by cleaning up the trash. So imagine December; a couple of months later, Vanessa and I are on a flight to Kenya over almost 20 hours of travel time just to get to Kenya. And we landed there; that was the farthest I've ever flown personally. in my entire life. And so when we landed there, it was an out-of-body experience. It was like, oh my gosh, we are here in Kenya. And we drove about five to six hours just to get to his village. And we were there for two weeks to clean up as a community. And it was just an amazing experience because what we were able to do was we were able to get trash cans made through. a local person who fabricated trash cans. Because out there in Kenya, in Iwasanero, it's not like you could go to a local hardware store and buy a trash can or even trash bags. You have to give everything to the community. And so we paid a local manufacturer there, a local person that built all these trash cans, and we separated, and we put them all around the community. And then what we did is we let a huge community clean up. over 100 people, kids, and adults, came out to clean the community. It was just an amazing experience to see the smiles on their faces, and the fact that the community came out and wanted to help and make an impact was just amazing. And that story is something that is near and dear to my heart. And I tell that story because of how fast it happened. It wasn't… Sometimes, little things here in the Bay Area… take a long time to get it happen. I mean, think about the local government. You want something to happen within your community, which takes months. We were able to get out there in less than a few months, bless the community, do a huge cleanup by cleaning up 900 bags of trash, and meet with their government officials to tell them, hey, we're here to bless your community. How can we help to help you kickstart a waste management program down there? And so that's really what happened. And within that, we could wake up the minds of the local government. Now they see it. Now, they have a place where the community could go out and get their trash dumped out. They're currently, right now as we speak, they're taking bids for waste management companies in Kenya to be able to take the trash out of the community and be able to drop it off at their local landfill. So just an amazing time. And you know, when I think about it, in 2017, when I first started the organization, I had no idea I would be out there in Kenya. I was just absolutely blown away at the trajectory of how the organization has grown. And I cannot be more thankful enough for all of our volunteers and all of our board members. But on top of that, just all those who have generously donated to our organization and saw the mission and vision of what the trash bunks are all about. And so that's a very long answer to your question of a story, but we got a lot of other stories. But that one is near and dear to my heart. 

 

Oh, man. So, locally, one of the amazing stories is there is a young gentleman by the name of Nima. And he was one of our very first volunteers back in 2017. And back then, he was in elementary school. And now I believe he's in, I think he's in maybe fifth or sixth grade now here in San Jose. And he wanted to do something to help Kenya out. And so what he did is he took his duck eggs, and he would sell them on the weekends to generate money and funds as was able to give us a couple of hundred dollars to send to Kenya. Now, here in the Bay Area, wealth is, there's a lot of people that make a lot of money here. In Kenya, $100 goes a very, very long way. And so that $100 that Nima could generate from selling his duck eggs here in San Jose, he was able actually to get a trash can made in that community. It's all because of him, and because of what he did, and what he wanted to do to bless a community outside of San Jose. So that's another amazing story of a young conservationist, a young leader here who's making a global difference.
And what specific programs do you run to help those in need?

Yes, so we have a couple of different programs currently that we have. We have our trash cleanup events that happen all across Santa Clara County. So, with our trash cleanup events, we do parks, streets, and waterways. And actually, in those particular events, what we do is we actually even host private corporate events, too. So, for example, we will be partnering up with Cisco, where they will come and do a big volunteer cleanup day. So we're going to have them come on out. We will lead a waterway cleanup and be able to lead their employees to have fun today and build community. They'll be able to connect with other employees within their organization. And we get the sweat together, we get to do something positive for our environment, and it really brings the team together just around doing something positive. So we do trash cleanup events, and we do another. important event, which is called electronic waste recycling. I see. A lot of people think that they could just throw their electronic waste in the trash and it goes to landfill, but that is highly, highly toxic and bad for our ecosystem because it leaks harmful chemicals into the soil, which then leaks into the soil, into the water, and it's terrible. So we also host free community and business electronic waste recycling drive-throughs. So imagine a drive-through; you'll drive through and grab like your favorite fast food restaurants. That same concept, except you drive up, open up your trunk, our volunteers take out your e-waste, and they place it in bins, and you're off, you're gone. Less than a one-minute transaction. So you come in, drop off your stuff, and then you could go on knowing that your e-waste is recycled properly. And the other event or program that we do is we do presentations. So we do presentations for schools, groups, and also corporate groups, and businesses as well. More of education. Yes, exactly. To teach kids and adults how to recycle properly. And that's something that a lot of people just don't understand. Does this go on compost? Is this recyclable? Is this a landfill? So we have an enjoyable and easy way and a very interactive assembly or talk. if you will, a slide deck that shows videos and different photos of how to recycle properly, enjoyably, and innovatively. So we've been able to go to Title I schools here in the Bay Area to teach kids and also adults too, teachers, how to recycle properly. And it's surprising, people are like, oh my goodness, I thought I could compost that, but I just found out I can't. And those are really, those are some of the three key programs that we're doing. And then lastly, our project. Pickup, the one that I was talking about earlier, is what we expanded out to Kenya, which is our global program, Project Pickup. Within Project Pickup, what we do is we go to under-resourced communities in different countries. and our first one is in Iwasanero, Kenya, and we can help them out to be able to clean their environment. We also partnered up with Sabori, another amazing nonprofit that is bringing clean water to that community. Very interesting.
Share a story where volunteers have played a crucial role in the success of your organization.

Great, yes. Volunteers play a crucial role in every aspect of the trash punks. And here's why. Every board member, including myself, is a volunteer. None of us take a paycheck. As an executive director and founder, I don't take a paycheck at all. We are actually all volunteers. And so with that, Every event could not happen without the volunteers. When we do our trash cleanup events, we do our e-waste events, and the volunteers play such a crucial role in the events that we do. And it's about serving our environment. We're about bringing the community together because one of our missions, vision, and values is that we believe in collaboration. And so we believe that doing life together is better than doing life alone. And especially coming out of COVID-19, the pandemic of isolation, right now we are facing a crazy time where people are dealing with a lot of anxiety, a lot of mental issues going on right now, and they're feeling isolated. And so we believe strongly that we need to bring people together. We need to bring people out of isolation, be out of their homes, out of their screens, and come into community because that's where transformation can happen.
Share a story around some of the unique challenges your organization has faced, and how do you resolve them?

Ah, yes. So, some of the unique, I'll give you one that came from Kenya. And it's more of a language barrier. So in Kenya, they speak Swahili, and they also speak Ma. The Maasai tribe and people they speak Ma. And so they also speak English, too. But when we went there, we dropped all these. really awesome trash cans. And so these trash cans had our trash punk label on them, and we just assumed that they would know, hey, there's a trash can. They're going to throw their trash in there. Well, we set these trash cans up, and we slept over one night, woke up, we're like, the trash can's going to be filled, it's going to be amazing. Well, we show up the next day, and the trash cans are still empty. So we're like, what is going on? And being from the United States, we just automatically assumed. When people see a trash can, they throw trash in it. But there, we need to educate the people. This is a trash can. You throw items that are on the ground into the trash can. And so we needed to educate people that this is where your trash goes. So it actually came after the entire trip that we decided to wait a second. Instead of putting words onto the trash can, we need to create a stencil showing a person dropping a trash into there. And so we created a brand new stencil there. We sent our partner, Sabore, home with so that they could spray paint it on the trash can. So we got rid of the words, and we put just an icon of somebody throwing trash in there. And that's something we wouldn't even think about because out here, you walk around. Go downtown, there are trash cans everywhere. And you know what to do. If you have something to eat or you have a bottle, you just throw it in the trash can. It's innate; you know what to do with it. They don't have that out there, and in other countries too, or they're just not sure what to do with it. So that was a very unique opportunity for us to learn that, you know, for us, it would be, you know, quote, common sense, but it's not. in that culture. So that's an eye-opening thing for us to think about. Very interesting.
And what is one common myth about your work and your organization?

Ah, yes. That's an excellent question. So, what's one common myth about an organization? People always think that we are a band. We're a musical group because it's called the Trash Punks with an X. And that's actually on purpose. We're called the Trash Punks because… I personally come from a musical background. So I play the drums, and I love punk rock music. I love classic rock. I love regular rock. I love alternative rock. I love all kinds of music, but I love ones that are loud and energetic, and fast. And so I, through my musical endeavors and experience in the music industry, I wanted to create an organization that would catch people's eyes, especially our youth. And so our, if you, even if you look at our logo, you look at our website, you look at our social media or photos. It has a nitty gritty kind of branding to it, black and gray, and that's done on purpose because I want people to kind of like take a deeper dive and be like, wait, what is this? And so we are the trash punks because we go into the dirty areas and DIY, do it yourself. And so we find a problem, and we fix it. And we don't see problems as problems or we don't see. barricades or barriers as just like, oh, stop there. We look at them as opportunities to do something good. We turn it into a solution. We like to break the mold. And that's the punk rock scene, the punk rock, you know, the essence of the music is all about that. Doing it yourself and going against the grain is exactly what we're doing. We're creating a whole new energy of wanting to volunteer. And then, on top of that, if you've ever been to one of our events or would like to go to one of our events, what you'll experience is that same energy. We are full of love. Number one, because that's also one of our mission, visions, and values, is that we don't do anything until it's out of love. So whatever we do, that is the foundation of everything that we do. Because if we're doing a trash event and it doesn't start in love, then we're doing it wrong. And so that's really the number one thing that we do. It's not about having the best breakfast and donuts, which we do offer at our events and coffee, but it is about doing and doing things out of love because when we do that, then everything's great. We know that everything is gonna be great. And with that, we wanna make sure that the experience is fantastic for all of our volunteers too. So the myth it being one of the biggest myths, is just that when they look and when you see us, you're like, whoa. These guys and girls are different. Well, we are different because we are different. And that's because the whole world is different. And it's all about that.
Where do you see trash punks in the next three years?

Yes, where do we see trash punks in the next three years? I see us expanding even further beyond Iwasaniro, Kenya. And then also on top of that, I see us expanding more and more in the school system. So I wanna go to those under-resourced communities, not only in Santa Clara, but Santa Clara County, but also beyond Santa Clara County, and be able to teach kids and adults how to recycle properly. And I like to inspire more people to wanna do more trash events throughout our community because it's not the government's problem to clean up the community or clean up the trash. And I know people would say, oh, I pay taxes, I pay poverty taxes. They should be cleaning it up. No, trash is all of our problems. We all generate trash. And we all generate pollution. So it's all of our problems. And we all need to do something positive and something to make that happen. It's going to take all of us to do that 100%. Whenever you see something on the ground that's not yours, pick it up. And that's one thing that's that's innate in me. I grew up with the scouting program. And so I'm an Eagle Scout. And with that, The scouting program teaches about being conservation-minded and about leaving an area cleaner than what you found it. And that's exactly what we lead every one of our events with. Interesting. And one word, sorry, let me ask that question again.
What one piece of advice will you give to the community you serve?

Yes, one piece of advice I would love to give everybody, whether you're two or 103 years old. to love one another. That's number one. If we love one another, you'll see problems take care of itself. You'll see things and people start caring for one another, and everybody will start working together and listening to one another rather than being fast to speak. We all gotta be slow to speak and quick to listen and to just share love with one another. That's the number one thing. And number two, if I could say another two things, is to, because we're talking about the environment here, is to take care of the environment and find really practical ways that you can conserve. Maybe it's something as simple as you know what? Instead of using water bottles all the time, going to your big box store and buying a pallet of water bottles, I will get a reusable water bottle. And on top of that, I'll get a water filter. you know, to keep refilling it up instead of buying plastic bottles and, you know, keep doing that repeatedly. Think ahead before you do that. That's two very simple things to do to better take care of our environment and really keep ourselves sustainable too.
Connect with 'The Trash Punx':
If you're interested in taking action for a cleaner world and being part of the change, contact 'Justin Imamura':
Watch or Listen to all Episodes
on any Podcast Platform: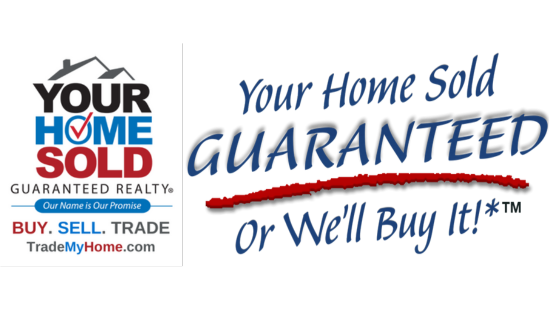 Connect with the NPS Team
For More Information on this Topic Fill Out the Form Below: