Breaking Down the Mortgage Barrier: Lending Insights with Sean Grovier
Becoming a First-Time Home Buyer:
Becoming a first-time home buyer is an exciting milestone in life, but it can also feel overwhelming and daunting. The process of buying a home involves numerous financial considerations, property searches, and navigating through complex paperwork. However, armed with the right knowledge and guidance, your experience as a first-time home buyer can be smooth and successful.
America's Housing Affordability Problem:
The average home price has more than doubled over the past ten years. As a result, Americans are finding it increasingly difficult to afford to buy a home.
Median household income in the United States has increased by only about 3.7% per year on average for the past decade. As a result, wages have not kept pace with rising home prices.

In 2022, the median home price in the United States was $458,200 and the median household income was $70,784. This means that the median home price was 6.47 times the median household income.
* Data cited from internet sources and may not be 100% updated
About Sean Grovier:
Sean Grovier is the External Home Loan Advisor of Golden 1 Credit Union. As a seasoned residential loan officer with nearly two decades of expertise, he primarily aims to streamline his client's home-buying or refinancing journey. Whether they are stepping into homeownership for the first time, upgrading, investing, or seeking a vacation retreat, he's to understand their aspirations and tailor solutions to fit attentively. He provides a range of conventional and bespoke portfolio programs, focusing on loan values from $300,000 to $2,000,000. Moreover, he offers specialized programs tailored for professionals in the medical and legal sectors, ensuring his clients receive top-tier service tailored to their unique requirements. At the heart of his practice lies in building and nurturing relationships.
In this Episode:
In this first episode, we delve deep into the intricacies of the Silicon Valley real estate market. Firstly, it's essential to understand its implications for first-time home buyers. Additionally, the episode sheds light on the unique definition of a "first-time home buyer" in the lending world. Surprisingly, even those who haven't owned a home in the past three years qualify. Moreover, with Silicon Valley's median home price hovering around $1.5 million, we discuss the challenges that arise with rising interest rates which potential buyers face.
On the other hand, there's a silver lining for high-tech professionals. Because of their substantial incomes, they can offset these challenges. Furthermore, the episode explores various loan options for first-time buyers in this pricey region. For instance, it covers the popular 30-year fixed loans and also the lesser-known adjustable-rate mortgages (ARMs). We also delve into which loans are best suitable to the buyers needs, and the importance of pre-approvals, highlighting the difference between a regular pre-approval and a fully underwritten one.
Lastly, we share expert advice on bridge loans, home equity lines of credit, and the role of credit scores in loan approvals. This episode is a must-listen because of its treasure trove of information for anyone looking to navigate the Silicon Valley real estate market.
"Your credit score is more than just a number; it's the key to unlocking your dream home in Silicon Valley." – Sean Grovier
You can Subscribe to the Podcast on Apple Podcasts or wherever you listen to Podcasts. And you can watch each episode, and Subscribe to the Podcast on our YouTube channel.
"In the high-stakes game of Silicon Valley real estate, every penny counts. Know your loan options." – Sean Grovier
Show Notes:
Understanding First-Time Home Buyers in Silicon Valley: Silicon Valley's high median home prices challenge first-time buyers, especially with rising interest rates

When to Consider an ARM: Suitable for those planning to stay in their home for less than ten years or those seeking lower initial payments

What loan options are available for first-time buyers

The benefits of a 30-Year Fixed Loan

Decoding Adjustable Rate Mortgages (ARM): ARMs have fixed rates for an initial period (3, 5, 7, or 10 years) and then adjust based on market indices

Down Payment Myths Debunked: A 20% down payment is not always necessary. Various programs offer lower down payment options

Home Equity Line of Credit vs. Bridge Loan: Both allow homeowners to access their home's equity but serve different purposes

Credit Scores and Home Loans: While there's no universal minimum credit score, higher scores generally secure better interest rates

The Importance of Pre-Approval: Getting pre-approved helps buyers understand their budget and strengthens their position in the market

Bridge Loans Explained: Bridge loans help homeowners tap into the equity of their current home to finance a new purchase
"In the world of lending, not owning a home for three years makes you a first-timer all over again." – Sean Grovier
This Podcast is Sponsored by: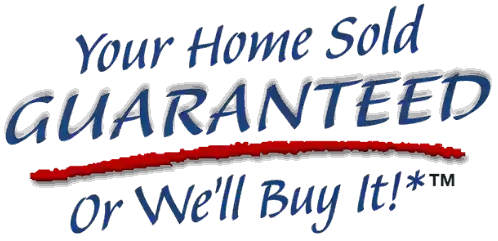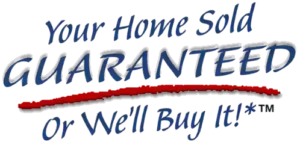 Watch or Listen to all Episodes
on any Podcast Platform:
For More Information on this Topic Fill Out the Form Below: